COUPE DU QUÉBEC 2023
JULY 29-30 SEE RACES RESULTS HERE: DAY 1 ------------- DAY 2
Every year, sailors from several provinces, and even the United States, gather to compete in AQVA's Coupe du Québec Regatta. Competition, socializing and conviviality make this great event contribute to the success of the event every year.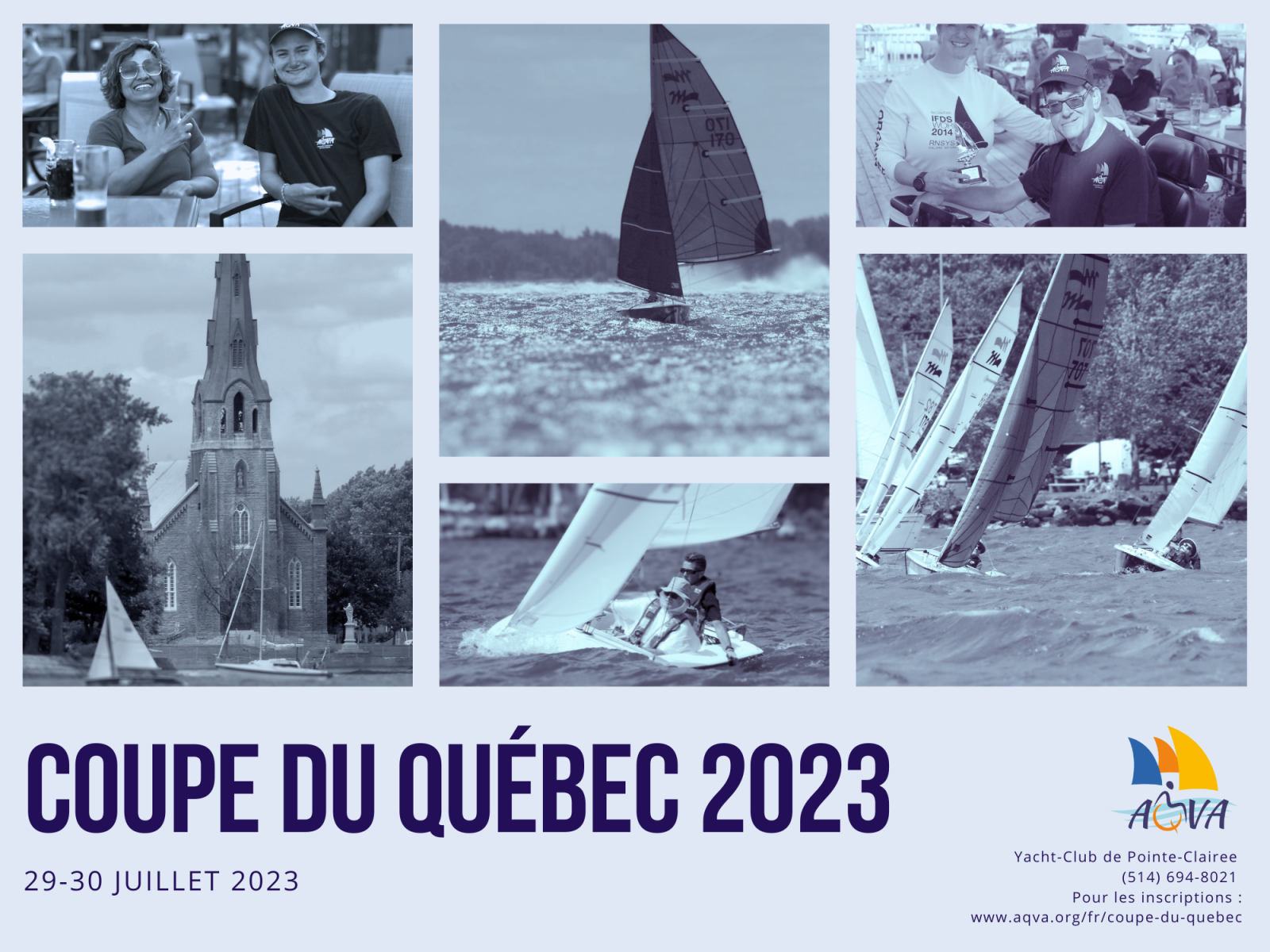 Registration for regatta participants and supper : REGISTER
Notice of race : Download here
Sailing instructions : Download here
Participant's liability waiver: Download here
Please fill out and return to an AQVA representative at the Coupe du Quebec registration booth upon your arrival, or as stated in the notice of race.
Volunteer registration and liability waiver: Download here
Please fill out and return to an AQVA representative at the sailing office upon your arrival
OR
Please send the document as soon as possible by email at aqvareservation@aqva.org