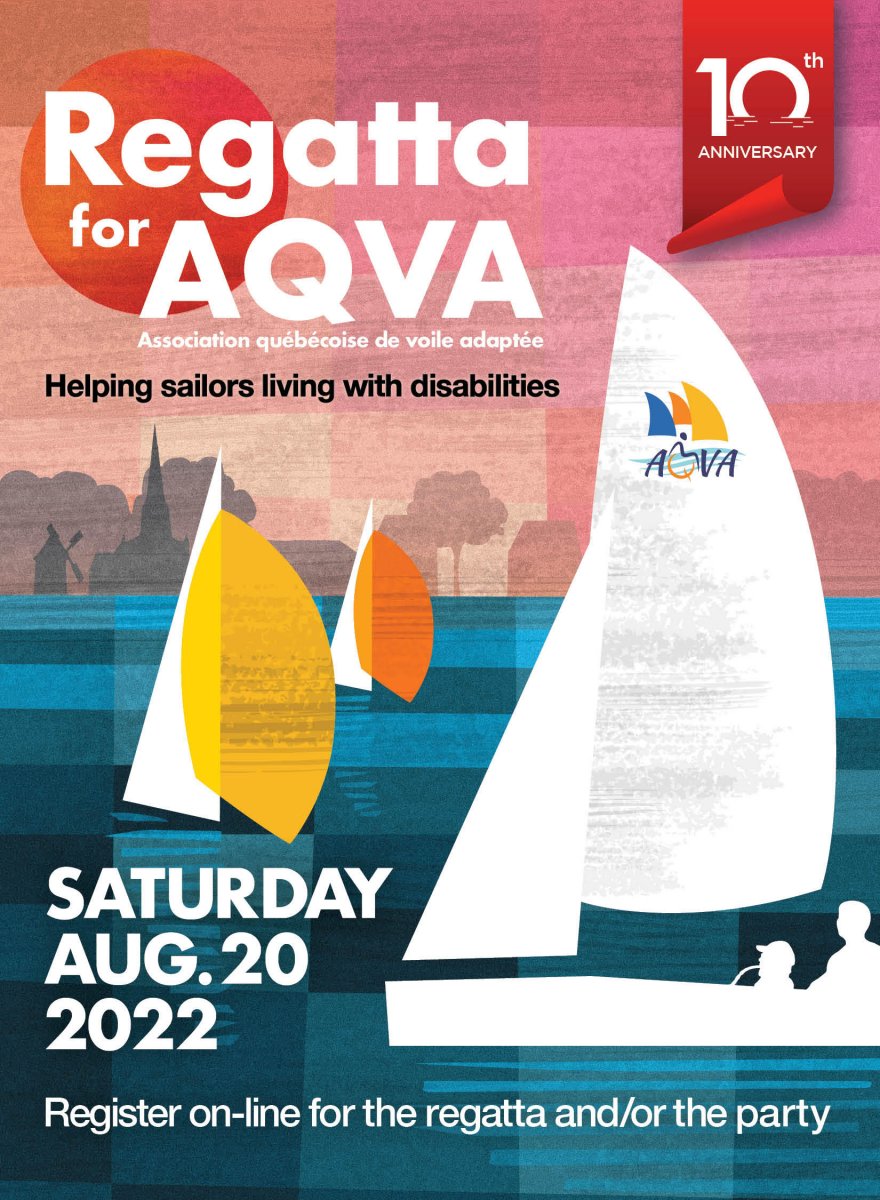 The Regatta for the AQVA is a fundraising event for the Association québécoise de voile adaptée organized by members of the Royal St. Lawrence Yacht Club in collaboration with members of other yacht clubs in the area.
The pursuit race will be held on Lake St. Louis on Saturday, August 20th. A back up race on Sunday, August 21 has been arranged in case of race cancellation due to weather on the 20th.
The event, by its size acquired over the years, is the largest philanthropic regatta in Quebec and the most important regatta to be held on Lake Saint-Louis.
How to participate ?
REGISTER AS A SKIPPER AND RAISE FUNDS
By registering your boat, you agree to participate as a fundraiser and competitor in the regatta for AQVA. We encourage racers to set a minimum goal of between $250 and $500.
You are registered ? Please download this notice of race and sailing instructions. (link to come)
GIVE TO THE REGATTA FOR AQVA OR SPONSOR A BOAT
You can select the boat you wish to support or simply donate to the Regatta.
Follow our Facebook page and Instagram page to be informed about the Regatta !